Always wondered how you can have your own website? Always thought that its too difficult to make a website? Don't know how to make a website? Lack of knowledge to make a website? Need help to make a Website? Well if you have answered yes to any of the questions then I am here to show you how to make a website of your own.
People always tend to believe that making a website is a difficult task and that is where they drop there idea to make a website. Let me tell you that making a website is just a 5 steps task. It is as easy creating any social media account. Bored of reading and want to get straight to the point? Okay! then! Let's get started with how to make a website.
1.Buy a Domain
Now if you are a beginner or any individual having no idea about it. Then let me explain it to you. You must be thinking what is a Domain? So a Domain is your website name. Its a space on the internet, it is used for finding and identifying computers on the internet. Still not clear? For example, my website Ekosmo.com     is a domain and the domain name is Ekosmo.com
So the first step towards building a website is to buy a Domain. You can buy the domain from the Domain providers listed below:
So, once you have bought a domain, you can move towards the next step to make a website of your own.
2. Buy Hosting
What is hosting now? Don't worry I will explain it to you without making it complicated for you. So now, you have got a domain which is a space on the internet, let me make it more simple for you with an example. So, domain here is a plot that you bought for building your house. House here refers to hosting where you build your website store data just like your house.
So Domain is your plot and Hosting is your House. Now, how can you buy hosting? It's as easy as buying anything from the shopping website. Let me list out the type of hostings and from where you can buy it. Once you bought the hosting, you can move onto the next step in how to make a website.
So what is VPS Hosting? VPS hosting is a hosting where you have your own Virtual Private Server. It's like building your house on every inch of the plot in order to store many things or if you have a big family. Same way if you have huge data and files that you want to store on your website or you have to store data of many users on your website then you should choose VPS Hosting. You can buy VPS hosting from hostGator or Bluehost.
Shared hosting is renting a small part of the server, it usually when you are starting off with your website and does not have much of a user data. You can buy Shared hosting from the following vendors:
You can go for this option if you do not know how to build your website on any other CMS, language or Platform. It is very easy to build your website in WordPress and it is a lot easier with the one-click Installation You can buy the WordPress hosting from below:
3. Set Up your Website:
Now, you have both the essentials to start with how to make a website. Okay, so let me tell you, if you have not bought a WordPress specific hosting then there are hundreds of CMS to build your website very quickly and easily. Every hosting provider provides a lot of platforms to build your website. The choice is completely yours to go for a CMS like WordPress, Wix, Joomla, and Drupal or to code everything from scratch in a programming language of your own.  I prefer going for a WordPress as its quick and easy. Also, it does not take a lot of time like coding.
As per the 2019 data, 52 percent of people have used WordPress CMS to build their website.
Other platforms are:
Wix (paid) 7%
Joomla (free) 4%
Progress Sitefinity (free) 4%
SquareSpace (paid) 4%
Weebly (paid) 2%
Reasons to use WordPress for Building Your Website:
It is Quick and Easy.
It's flexible to suit personal to business needs.
 You don't have to learn HTML, CSS or PHP for months, with WordPress you can make your website within hours.
 Other Website Builders are very limited when it comes to features, but WordPress provides a lot of features that makes your website building experience very smooth.
WordPress is very user-friendly compared to Drupal or Joomla.
Now, back to how to make a website. So almost every hosting provider provides 1-Click Installation. So, if you have signed up with Hostgator or Bluehost hosting., you can find this option in the Control Panel of the service provider.
The following are the steps to do 1 Click Installation.
Log in to your Hostgator or Bluehost hosting. account.
Go to the Control Panel
 Find the WordPress or Website Icon
 Select the domain where you want to install your site.
Click the 'Install Now' button and then you can access your WordPress Dashboard to Build your website
4. Design Your Website
So if we recall what you have done so far. Then you have got your domain, you have got hosting and you have also set up WordPress. So now we can move ahead with Designing of the Website. This part is really interesting and you will enjoy it if you really like designing. Don't worry it's very easy, all you have to do is drag and drop mostly or perform actions on pre-built functions.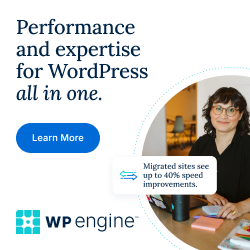 Steps to perform for designing your  WordPress website:
Log in to your WordPress Dashboard
From the left-hand sidebar options click on–> Appearance–>Themes
2. Now on the Themes Screen Click on Add new–> In the search box type whichever theme you need or out genre like blogging, photography etc.
3. Once you type in the search box, you will see something like below as suggestions:
All these themes are free themes and you can choose whichever you like. But if you would like to build and advance website with lots of easy to use features then I would recommend you to use StudioPress Themes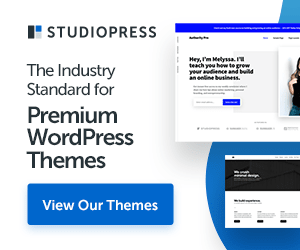 4. Choose a theme -> Install the theme and –>click on Activate.
5. Add Content to the Website
We have now finally reached the 5th and final step into making your Website. All you got to do is add content now:
So if you want to make a Contact Us or About us page. Then simply go to Pages–> Click on Add New–> Then enter your page name and content and click Publish.
Same way if you are making a Blogging Website. Then you can add posts by clicking on the Add Post Option.




I hope you found this post easy and helpful. You would like to have a detailed post or tutorial on how to make a complete website and use plugins then write into the comment section of this post and I will try to cover it in my next post. Thanks